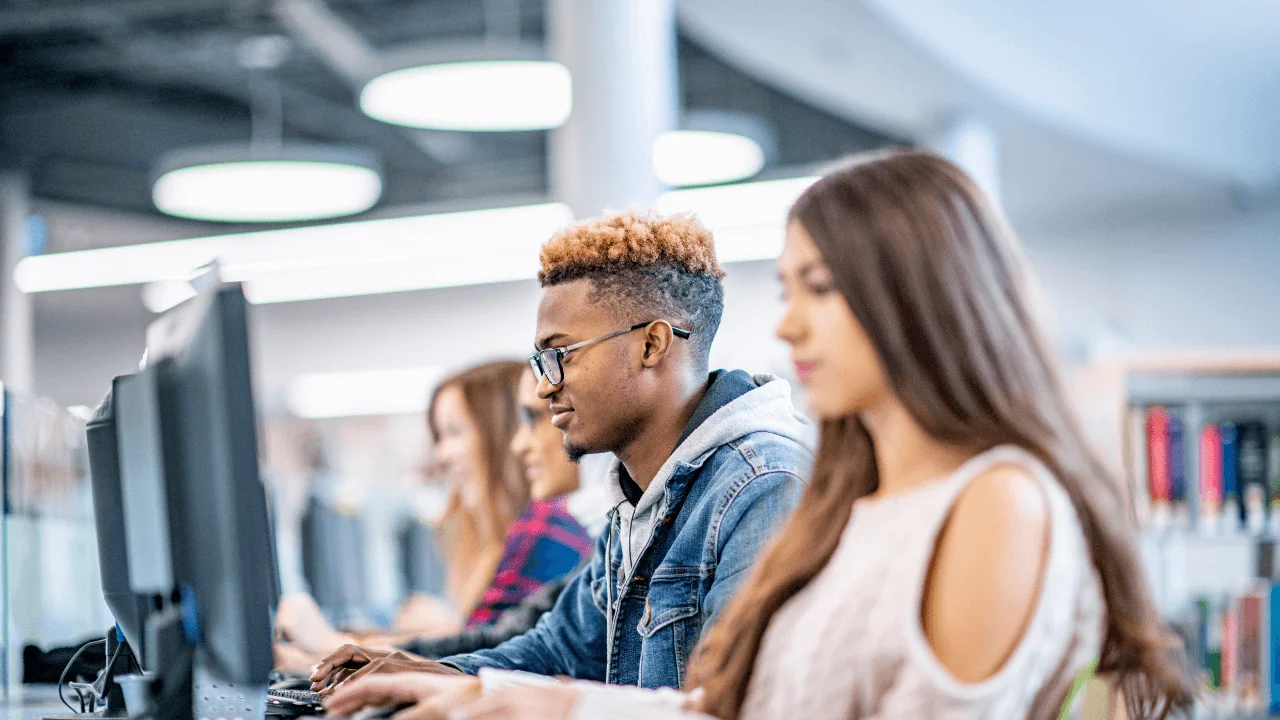 EXAMS & SERVICES
GED/HiSET
Take the GED or HiSET test to earn a High School Equivalency.
Pearson Vue
Both PCC and non-PCC students can take Pearson Vue tests at the PCC Testing Center.
Distance Proctoring
Distance proctoring services are only for students taking a distance course through an institution other than PCC.
---
Proctoring Fees
To explore other available exams and corresponding fees, please scroll down to the below sections.
Testing Center Hours of Operation
Monday 12:00 pm-5:00 pm
Friday 9:00 am-4:00 pm
Testing Location
Business Development and Entrepreneurship Center
105 N Main St, Roxboro, NC (336) 599-2480
REGISTRATION PROCESS & FEES
Step 1: Visit Pearson Vue to register and pay for your exam.
Step 2: Complete the PCC Testing Center Registration Form for Proctor Services.
---
For GED/HiSET exams, please visit and register here:
*Once registered, a testing center representative will contact you to provide further information.
---
PREPARE BEFORE YOU ARRIVE
A current valid government-issued photo ID is required for all testing services. To maintain testing integrity, and as a courtesy to others, please do not bring children. A locker will be available to secure your cell phones or other electronic devices.
INCLEMENT WEATHER
In the event of inclement weather or other emergency situation s, please listen to area radio and television stations or call (336) 599-1181 for announcements regarding the operation of the college. When the college closes, all classes are canceled and testing appointments will need to be rescheduled.
---
AVAILABLE TESTS AND PROCTORING FEES
TEST NAME
CREDENTIALING AGENCY
REGISTRATION FEE
PCC TESTING
CENTER PROCTERING FEE
TOTAL COST FOR INDIVIDUAL
TEST SITE LOCATION
AMPP
Varies
$25
Varies
BDEC
Apple Swift Associate
$175
$25
$200
BDEC
Apple Swift
Certified User
$175
$25
$200
BDEC
AutoDesk
$200
$40
$240
BDEC
AWS (Amazon Web
Services) Cloud Practitioner
$100
$20
$120
BDEC
Cardio Tech
(EKG National Board Exam)
$125
$25
$150
BDEC
Career Readiness Certificates
$37.50
$20
$57.50
BDEC
CCNA
$300
$25
$325
BDEC
Cisco CyberOps
$300
$40
$340
BDEC
CompTIA: A+
$246
$40
$286
BDEC or Caswell
CompTIA: Net+
$358
$40
$398
BDEC or Caswell
CompTIA: Sec+
$392
$40
$432
BDEC or Caswell
GED
$104 ($26 x 4 Exams)
No Charge
$104
BDEC or Caswell
HiSET
$75
No Charge
$75
BDEC or Caswell
Kaplan – KNAT
$10
$20
$30
E Building-TBD
Medication Administration Assistant (CEHRS or CMAA (Certified Medical Administrative Assistant)
$125
$25
$150
BDEC
Mos: (Word, Excel, PowerPoint, Outlook)
$100
$120
$120
BDEC
MisNC Insurance Exams
$50 (Approx)
$20
$70
BDEC
NC Medication Aide
$55
$20
$75
BDEC
NC Medication Tech
$25
$20
$45
BDEC
NC Nurse Aide (CNA)
$140
$25
$165
BDEC
NC Process Technician
$75
$20
$95
BDEC
Nursing (NCLEX-RN)
$200
$40
$240
BDEC
Phlebotomy National Board Exam
$125
$20
$145
BDEC
QMS Roadway Technician (Seat Exam)
$250
$40
$290
BDEC
Teas-Non-PCC Student
$88
$20
$108
BDEC
Teas-S PCC Student
$73
$20
$93
BDEC
WorkKeys-Applied Math
$25
Included in the Registration Fee
$25
BDEC
WorkKeys-Business Writing
$25
Included in the Registration Fee
$25
BDEC
WorkKeys-Graphic Literacy
$25
Included in the Registration Fee
$25
BDEC
WorkKeys-Workplace Documents
$25
Included in the Registration Fee
$25
BDEC
Misc. Tests not listed
Varies
$25
Varies
BDEC
Proctored Tests from other institutions
Varies
$10
Varies
BDEC